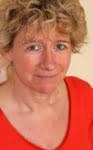 My therapeutic approach is based on many years experience of working on a professional basis with people facing difficulties.
My qualifications include a Post-graduate Diploma in Psychosynthesis Counselling;  Certificate of Qualification in Social Work; and a Certificate in Coaching and Development.
I am Certified as Internal Family Systems therapist and I am a Certified Advanced Sensorimotor Psychotherapist.  I am accredited as an EMDR Practitioner (Eye Movement Desentisation and Reprocessing) and have trained in Attachment-Focused EMDR. EMDR is one of the two approaches to the treatment of trauma recommended by the National Institute for Clinical Excellence for use in the NHS. This follows many research studies that evidence its effectiveness.
I offer supervision to other therapists and have a Diploma in Supervision.
Influences on the way I work include my training in Somatic Trauma Therapy, the Comprehensive Resource Model (CRM), Lifespan Integration and Brainspotting.  My training in family and trauma constellations offers another way of working, linking current issues with resonance from past events.
My experience includes four and half years working as a counsellor in an agency specialising in work with survivors of sexual abuse and rape.
My private practice is based in Batheaston, a couple of miles to the east of the city of Bath.
I am an Accredited Member of the British Association for Counselling and Psychotherapy and work to their code of ethical practice.
As well as working as a therapist, I work as a facilitator for groups, communities and organisations. You can find more about this aspect of my work at my website www.lizmartins.co.uk
Call me on 07977 932066. If you prefer, e-mail me at liz@lizmartinscounselling.co.uk