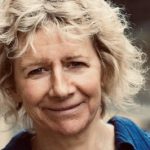 This webpage sets out my approach including the practicalities such as venue, fees etc.
An important aspect of my approach is about developing a sound working relationship between us, where you can feel safe and accepted. Our work together is a joint endeavour and I work in an open and transparent way.
I have a range of qualifications, experience and training that creates a unique mix to draw upon (see Qualifications and Experience page). My model of practice is based on Internal Family Systems. I am also influenced by my trainings in Sensorimotor Psychotherapy and EMDR, underpinned by my primary training in psychosynthesis. These ways of working incorporate ideas about multiplicity of personality, attachment theory, mindfulness, a systems perspective, somatic approaches, and the latest findings from neuroscience.  What this all means in practice is that I give attention to mind, body, emotions and spirit.  I hold a strong belief in our potential for healing and see that as already present within you, waiting for us to access.
We are likely to discover together and work on how what happened in the past affects you now, with the aim of releasing 'stuckness', so that you can move on. However, there is no pressure for you to tell the details of your story. Together we will find out what your individual healing journey needs to be, with the purpose of improving the quality of your life now and in the future.
The timescales can vary – this work may take just a few sessions, or much longer. We work out the pace and duration together, as we go, reviewing regularly to make sure we are on track.
Sessions will generally be for an hour, though we may agree an hour and a half for specific sessions. We may agree a regular time and day each week, or we may be more flexible if this suits better.
I work online and in Batheaston, two miles to the east of Bath. My practice room is easily accessible by car, bike, or bus, and with no parking restrictions.  It is important to me that the environment in which we work is comfortable, calm and private. My practice room is self-contained with a separate entrance. It is reached via a set of low steps.
My fee is £60 an hour. Longer sessions are charged pro-rata. The charge for an initial session to explore working together is £35.
I have a 'therapy agreement' and 'privacy statement' for discussion at the first session which address issues such as cancellations, confidentiality, illness, data protection, my record-keeping etc. This helps us both be clear about the basis of our work together.
I work to the British Association of Counselling and Psychotherapy (BACP) Ethical Framework for Good Practice. This promotes safe and professional counselling practices.
Call me on 07977 932066. If you prefer, e-mail me at lizmartinstherapy@gmail.com