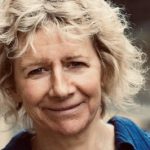 Thank you for looking at my website. Currently, my practice is full and I don't have availability for new clients. I'll take down this message when I'm again able to offer appointments. 
Are you finding it hard to get over something that's happened to you, or to someone close to you, recently or many years ago? Perhaps it's affecting your relationships, your parenting or your work?
I specialise in helping people after difficult experiences. A situation that went on for some time, for example, sexual abuse, bullying or neglectful parenting, or a one-off 'shock' trauma, such as an assault, sudden bereavement or an accident.
For some people, unresolved experiences from the past can mean that they feel anxious, socially ill-at-ease, or depressed.  For other people, the impact may mean that they feel unsafe, jumpy, and on edge, finding it hard to concentrate. They may have difficulties trusting or being in relationship. They may experience intrusive thoughts, nightmares or flashbacks or perhaps try to avoid reminders of what happened so that their life and choices become restricted. Unresolved traumatic experiences might lead other people to feel stuck, frozen or emotionally numb.
Often people don't connect their current challenges with events that happened in the past.
I have many years experience of working with people facing difficulties as well as specialist training in a range of effective therapies. My primary way of working now is an approach called Internal Family Systems. I am also influenced by and integrate Sensorimotor Psychotherapy and EMDR. (There's more about these approaches on the Qualifications and Experience and How I Work sections of the website) .
My approach is not about talking about the details of old events; it is about releasing the burdens and repairing the injuries suffered as a result of them.  My intention is to enable and support you to be able to live your life more true to who you really are.
In addition to work with individuals, I also offer relationship therapy to couples and supervision to other therapists. There are more details on other sections of this website.
I am flexible about appointment times and duration of our work together – my aim is to provide only what you need, whether that's a couple of sessions or longer term therapy. I work in an environment that is calm, comfortable and accessible by car or public transport. Currently, I am working online. I am an Accredited Member of BACP and work to their ethics, meaning that my practice is responsible and accountable.
Do look at the rest of my webside to get a sense of who I am and how I work. If you feel that I could help you, please get in touch. A first appointment is offered at a reduced rate and is an opportunity for us to explore, with no obligation, how it would be to work together.
Call or text me on 07977 932066 or e-mail me at lizmartinstherapy@gmail.com